Say What I Have to Say Including This Text You Are Reading without Leaving a Trace and Therefore Never Feel Threatened
2019
Text, Internet-based performance
(Installation view)
In 2018, Wang called for her followers on social media to participate in a project. Participants were asked to each choose one word from a short poem she wrote -

say what I have to say
including this text you are reading without
leaving a trace and therefore
never feel threatened

- and have it tattooed on their bodies.
The post reached nearly one million people. Around 1,000 people signed up to participate. Among them twenty one were selected. They submitted the photos in January 2019.

The project explores the power of a collective performance in the internet age. A message disseminates bodily and geographically, and is only complete in unison. The narrative connects twenty one strangers in an intimate manner, and only ceases to exist when the last one among them decays.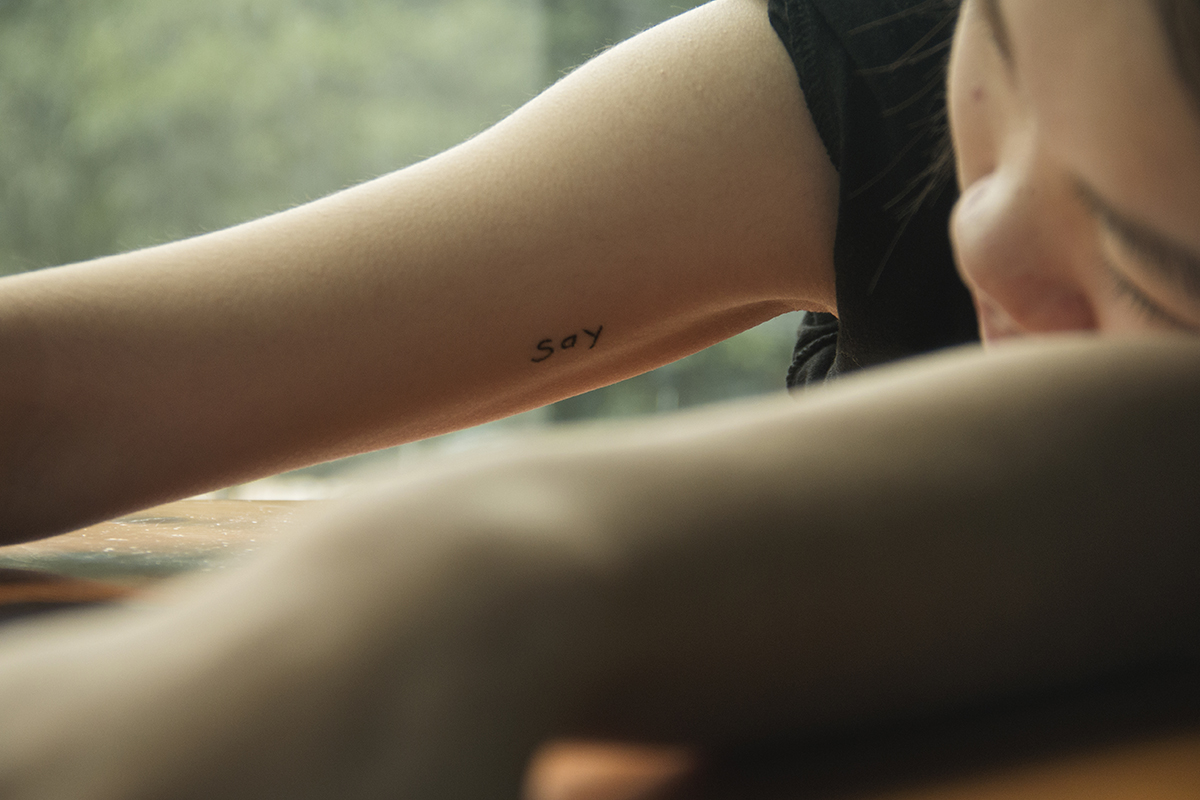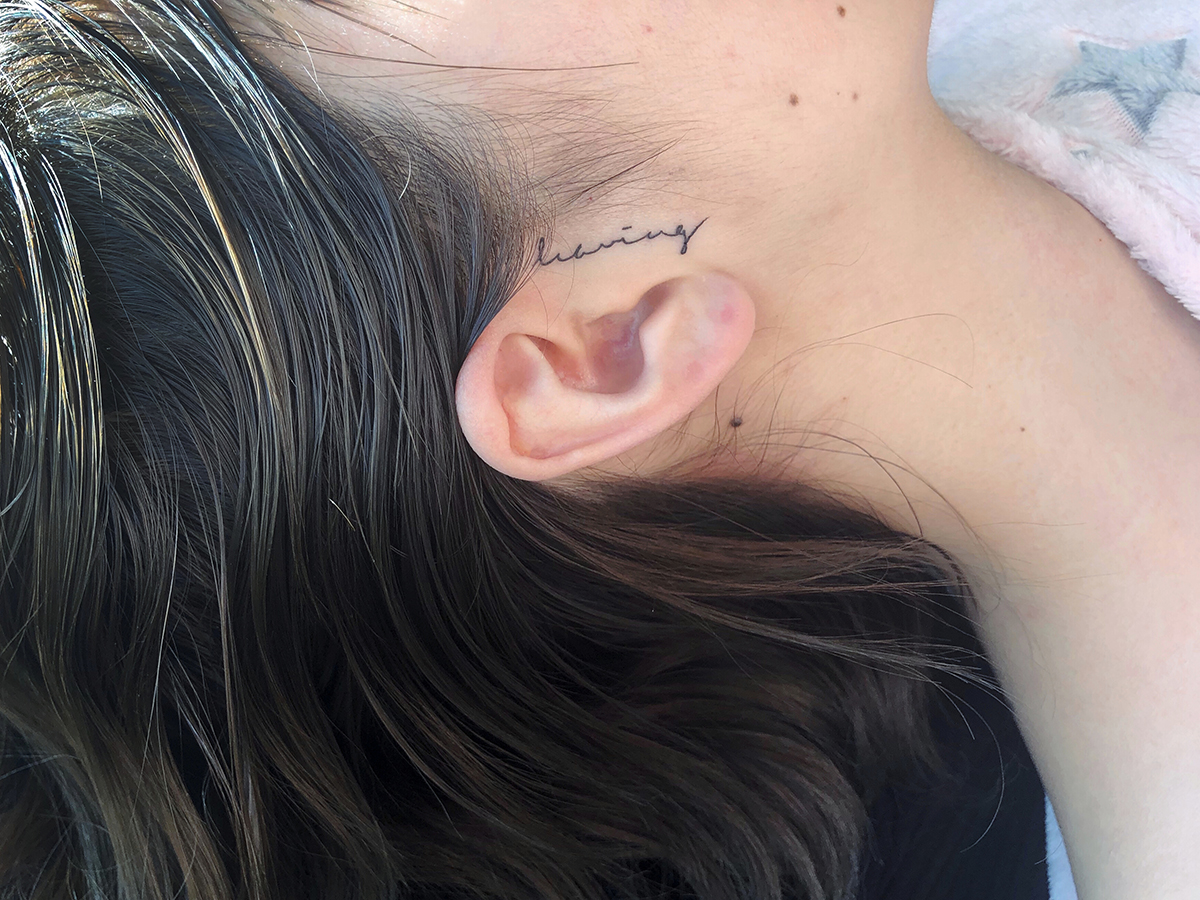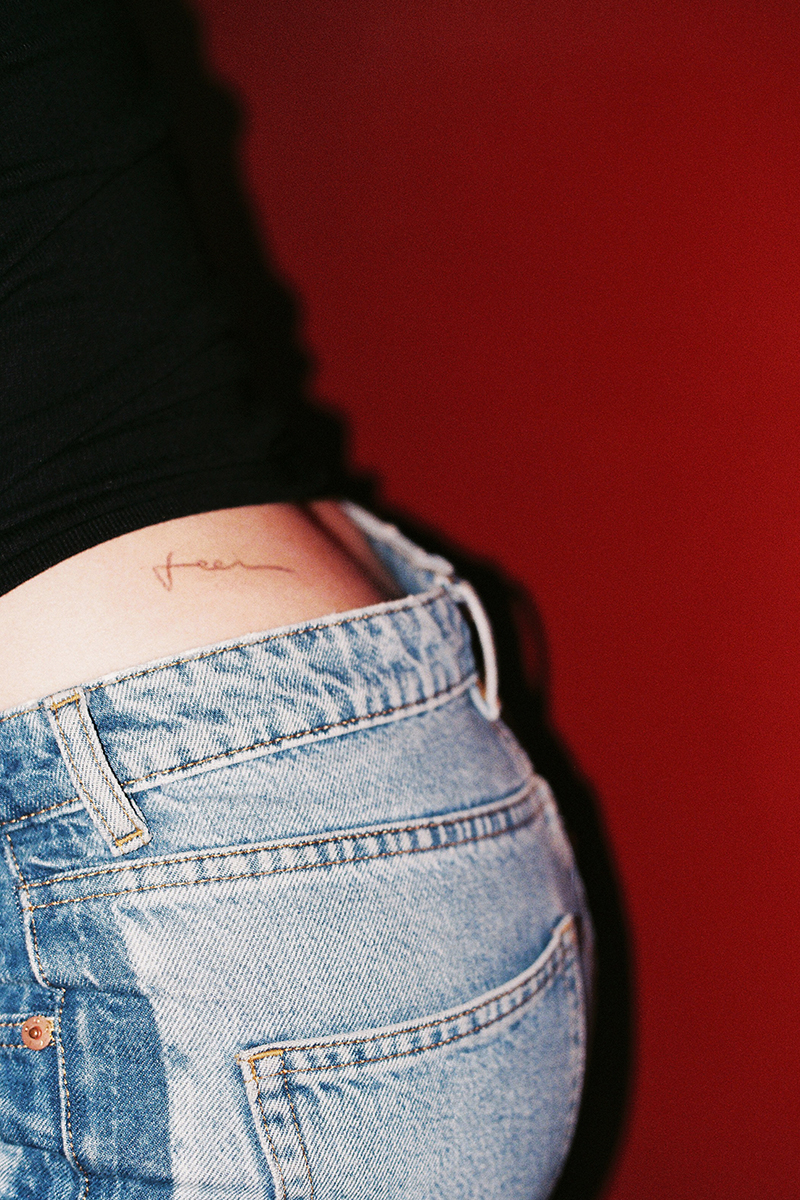 Shown in the photos are:
SAY: Wang Siyu (Guangzhou)
WHAT: Jin Ruomeng (Hangzhou)
I: Zeng Xi (Shanghai)
HAVE: Sun Xingcan (Chengdu)
TO: Ping Guo (Shanghai)
SAY: Wang Ziyi (Changsha)
INCLUDING: Luo Ziyuan (Shanghai)
THIS: Liu Zongshi (Ji'nan)
TEXT: Chen Nanyu (Shanghai)
YOU: Qiang Wei (Shanghai)
ARE: Cen Yuling (Zhanjiang)
READING: Chen Hongbin (Nanjing)
WITHOUT: Han Zihan (Hong Kong)
LEAVING: Li Xintong (Beijing)
A: Zhou Yichen (Northampton)
TRACE: Li Zhixin (Hangzhou)
AND: Chen Xi (Nanjing)
THEREFORE: Huang Xiaoqian (Hangzhou)
NEVER: Wei Anni (Zhengzhou)
FEEL: Sun Yu (Dalian)
THREATENED: Xuan Yuan (Wuhan)